In Our State
40th Annual Walk for Opportunity
The National Federation of the Blind's 40th Annual Walk for Opportunity (socially-distanced edition) will take place on September 11, 2021. Again this year, our 10-kilometer walk will occur in multiple cities around the state, with multiple routes—and with new ways to capture the same sense of community and purpose as all of the 39 walks before it! This is our state organization's largest fund raiser.  We hope everyone can participate by walking one of our ten kilometer routes on September 11, but there's plenty of room for everyone to help, whether or not you walk. Please read on for details, and be sure to complete the online entry form if you will be participating. The National Federation of the Blind knows that blindness is not the characteristic that defines you or your future. Every day we raise the expectations of blind people, because low expectations create obstacles between blind people and our dreams. You can live the life you want; blindness is not what holds you back. Federationists from around the state will gather at the designated starting points in different cities on Saturday, September 11, in time for our opening ceremony, which will take place via the Zoom platform and help us get ready to move, wherever we are in the state! After that, we'll walk, wheel, run, bike, rollerblade, and otherwise move forward for 10 kilometers along the designated routes (more information coming soon about the starting points and routes)! The zoom feed will remain open throughout the walk, with non-walking hosts talking about the work of the Federation as walkers join the feed at scheduled times to share their experiences and why this walk is important. Participants will post in the Facebook event and using the #NFBMNWalk21 hashtag, to share their words, pictures and videos (don't forget to wear your walk t-shirt!. As in previous walks, there will be designated non-walkers to check in with groups along the way via phone and other methods. There will be no bus, and no hosted lunch this time, but all can tune in to the wrap-up ceremony at 1:00 PM to hear the results of our walk and for other fun activities! How To Contribute Financially All participants in the Walk for Opportunity should plan to raise at least $25.00.  Your contributors may donate in the following ways: Give it to you in-hand; Make a donation online at www.nfbmn.org (click on the "Donate" link. (In the Dedication field, the donor should write "[your name], Walk for Opportunity".; Send a check, made out to the National Federation of the Blind of Minnesota, to: National Federation of the Blind of Minnesota 100 East 22nd Street Minneapolis, MN 55404 (Have them include a note with your name and the words "Walk for Opportunity"). We have small fliers available to assist you with soliciting donations.  The flier explains all about the National Federation of the Blind of Minnesota and how to contribute to the Walk for Opportunity. We also have sample e-mails available in case you'd like to send out e-mails to those you know requesting donations.  If you would like some of the fliers or to receive a sample e-mail, contact Jennifer Dunnam. Of course, given the adjustments this year, online or mailed-in donations will be most convenient, but we know that many of the contributions for the walk are sometimes presented in-hand, and that is still more than welcome. in an effort to make every contribution method as easy as possible, we will work with each participant and each group to determine the best method of collecting all contributions for this walk on or before September 11. Social Media Remember that Facebook and Twitter can also be a great way to spread the word about this fund raiser and bring in on-line donations.  We will have an event set up on our Facebook page, so you can join and share it on your own Facebook profile, as well as direct people to links to the event via your status. #NFBMNWalk21 Register Each person participating in the Walk for Opportunity should sign up as soon as possible but no later than August 28 by filling out our online entry form. The form will ask for your name, email, phone number, emergency contact, If you'll be a walker or help in another way, if you'd like help finding a small group to walk with, and shirt size (in case you don't already have a shirt). It is important to read all information and instructions on the form. Feel free to reach out if you need help completing the form. One More Thing Now, more than ever, we in the NFB of Minnesota are working hard to protect the rights and further opportunities for blind people of all ages, so even if you are unable to walk with us, please seek out those donations from friends and acquaintances, or make a donation yourself. We need the help of all our members to make this year's Walk for Opportunity as successful as ever! Join the fun on September 11 as we work together to raise funds and visibility for the National Federation of the Blind of Minnesota.  
Learn More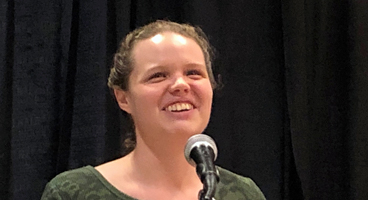 Local Chapters
Organized by geographic area, our members gather monthly in (now virtual) meetings throughout the state.
Attend a Meeting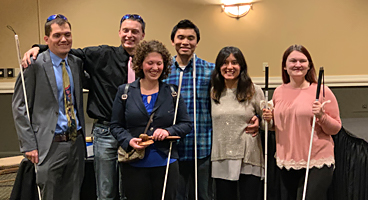 Scholarship Programs
We're excited to offer $3,500 to legally blind students who will attend a post-secondary school full-time in Minnesota this fall.
Apply now
From Our National Community

Join Minnesota Seniors with Vision Loss for our Possibilities Fair
Too often, blindness and vision loss keeps seniors from living the independent, productive lives that they want for themselves. Join us on Tuesday, June 15 to meet and learn from one another.
Register Now